Apr 11, 2010
---
dvalerie
4 month old with Infant Gerd, Ng tube Oral Aversion.. Need Help!!!!!

HI, My daughter was diagnosed GERD, FTT and oral aversion. She is 4 months old and weighs 12. 6 oz. 24 inches..(she was born 9lbs 9 oz). She was placed on an NG tube January 27th after a 2 weeks stay at the hospital. After many changes with her meds and formula, she seems like she is more comfortable. She is still showing some signs of reflux, but it it not as bad as it was. The only problem is her aversion. The NG tube was removed for 3 weeks for a trial to see if she will take the bottle. We had to put the Ng tube back in lasteek. I am so upset... We have been going to GI Dr every week for weight checks. While we were on the trial she did not gain or lose weight for 3 weeks... Since we put the tube back in she has gained a pound in a week. She needed to drink a minimum of 15- 18 oz of 22 cal formula a day to keep the tube out. Some days she did really well other days she did not..She was not meeting those requirements on a daily basis, so we had to put it back in. Since the tube was put back in she refused to take anything from the bottle. Her aversion is BAD!. Before the trial she was atleast taking 1-2 oz while the NG tube was in. Now she looks at the bottle and she starts screaming. I am seeing a SLP who said that she has oral aversion and after we get results back from the scope we can set up a program. That is 2 weeks from now! We will not take a pacifier or put anything in her mouth. I feel she is losing her suck swallow pattern. She is on previcid solutabs, zantac and neocate. Does anyone have a similar story? I am a mess and don't know what to do. I have read that the older they get the harder it is to wean them off the NG tube. Please I need help! I am so scared... Do you think she will need a G-tube if she does not start taking the bottle. I hear that the NG tube can not be in longer then a couple of months.. Thank you.....
Apr 11, 2010
---
jeddsmommy
Jessica, Mommy to Jedd, severe reflux, severe food and oral aversions, Finally G tube free!!! VSD repair 4-24-07 (open heart surgery), hypospadias, repaired 3 times and Ear tubes Visit Jedd at his CB site: www.caringbridge.org/visit/jedd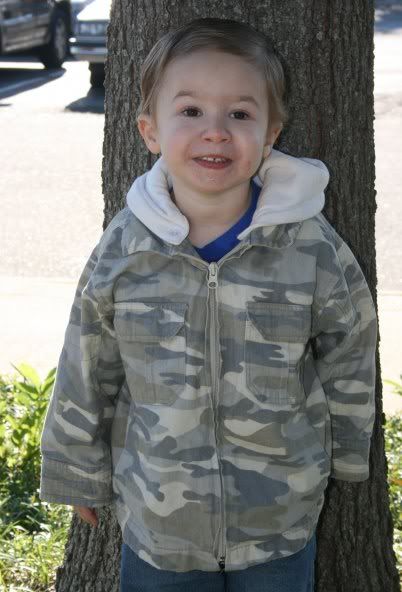 I don't have much time as we are getting ready to get dressed to head back to church.

Yes you can keep an NG for longer than that but remember, the longer the NG tube is in, the more orally averse the child will become. That was our experience.

I know a G tube sounds scary but it was soooo sooo much easier than an NG tube. Really it was. For us, getting the G tube was the first step to overcoming Jedd's oral aversion. Within around 3 months he was willing to "suck". Not really suck but we used a modified Hair Color Bottle for him. It was retro fitted with fish tank tubing for a straw. We could squeeze up the fluid and he would swallow. Many feeding clinics use these for their OT/ST therapies.

Is your SLP certified to work with Feeding Aversion kids?? I'd ask just to make sure.

We actually worked with an OT instead. She was fantastic. We went through early intervention instead of private, it's free or really really cheap when private ins is not.

Do you are is she having you use any tools at all for oral stimulation?? Don't fret, I know it's hard. We made it from 100% NG and G tube fed to 100% oral. It's a long hard road, but it can be done, we are proof.

Think of any questions and post them and I can try to answer them for you.

Where are you located so I can recommend a local clinic for you.
Apr 12, 2010
---
vigilantmom
Ryan was born May 20th 2008. 9 lbs 2 oz. Ryan's magic bullet was 30mg of Prevacid capsules mixed with Caracream from Marci-kids (I am forever indebted to the team at Marci-kids), Claratin for the mucos, and Mirlax for the constipation. Within 2 months of this combo he jumped from the 6% to the 50% for weight and continues to climb. Be strong, listen to your instincts. Read his story for more specifics that just might help you too - Karen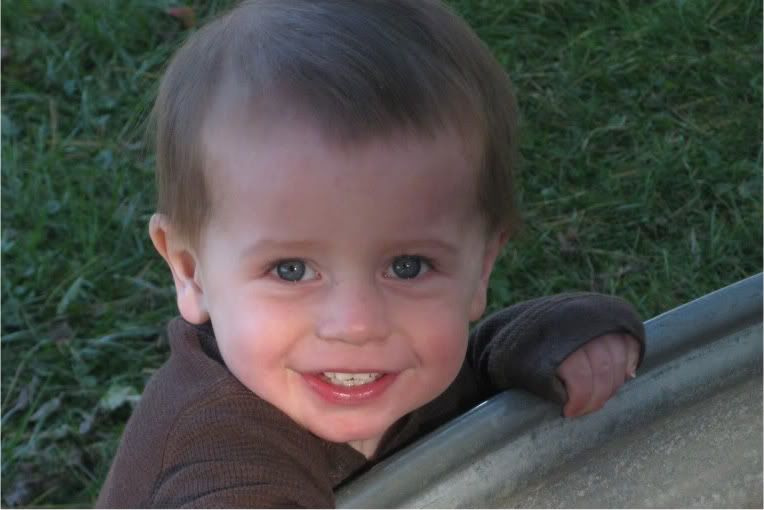 Will your daughter dream feed? Some of the kids on the board did better eating when they were sleeping. It kept their anxiety level lower because they didnt see the bottle. If you have not tried that yet, I would. Normally I am not a huge proponent of dream feeding but you have to do what you have to do. I did it with my son to avoid the GTube and it worked. Some days were harder than others but we made it through it.

I wonder if your daughter's pain is really under control. My son would go on feeding strikes about every 6 weeks and we would end up in the ER for IV fluids. His ped at the time and the GI kept saying that the reflux was under control so it was not that. They were wrong. I hooked up with the team at Reflux Solutions, we got his meds straighted out and a week later I had a whole new baby on my hands. (After 13 months of total feeding hell). In 6 weeks he went from the 2nd percentile in weight and weeks away from a gtube to the 50th percentile. It was totally amazing.

If you are in the states I really recommend contacting your local Early Intervention folks. They have speach, OT, and feeding specialist as well as nutritionists. They have all sorts of tools to help awaken their oral skills. Plus it is a free service.

Good luck!! We are all here for you!