Nov 07, 2009
---
jgbennett
Ginger Bennett
Mom to Stanton, 6/12/2008
dx with GERD at 7 weeks. dx with EE at 21 months
Past Life - Early Intervention Specialist and Eval Team Member
Vital Jr.

Well we had our gi follow up appontment yesterday and it went okay. The gi really wants us to transition off of stage 2 formula and I told him I'm nervous about that because that's all my little guy really eats. (Unless you count the 2 bites of this and that.) so the gi is dealing with our insurance to get vital jr. covered and sen me home with 4 cans. Tried adding 2 oz of it to the morning bottle and it went great! The gi also recommended getting a power juicer of some kind to start juicing fruits and vegies so we are getting vitamins and different flavors. He's now too recommending feedin tx twice a week. I knew this was coming, but am sad about it. The feedig aversions are just not going away or geting better. Of course the clinic is an hour away where everything else is! So more miles during the week with a little man who HATES the car and refuses to sleep while riding.....ugh. So for Christmas we are asking grandparents for a juicer! The gi also is switching us from prevacid to nexium but keeping the axid for now.
Nov 07, 2009
---
adelines mom
we are still doing the 5 bottles a day at 17 1/2 months, with some solids at 9:30 and 6:30. we are not really getting anywhere with real foods. i bought a Beaba BabyCook from Williams Sonoma it is awesome. it is expensive, but worth it. it is european and i don't think they do a lot of canned baby food in europe. It steams and then you can chop food down or puree it. i have been doing pears, apples, butter nut squash, carrots and sweet potatoes in this and adeline has been tolerating it really well. she only likes it fresh. turns up her nose at it the next day. they sell the little trays that you can freeze. it took her a while to warm up to this and you can puree the heck out of it if you want to. have been using it for me and my husband too. let me know about the vital jr.
Nov 07, 2009
---
jeddsmommy
Jessica, Mommy to Jedd, severe reflux, severe food and oral aversions, Finally G tube free!!! VSD repair 4-24-07 (open heart surgery), hypospadias, repaired 3 times and Ear tubes Visit Jedd at his CB site: www.caringbridge.org/visit/jedd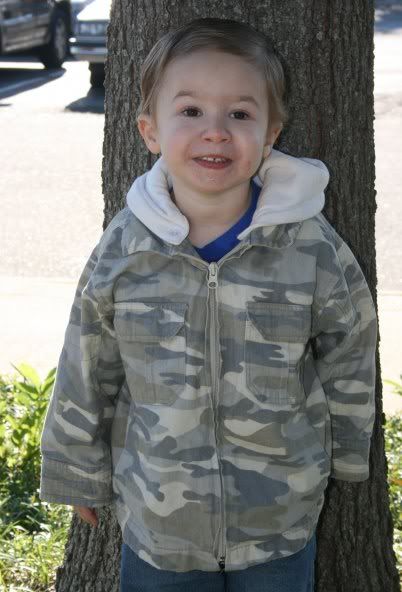 What clinic are you going to??? You would be amazed at what they can do with kids. My one BIG piece of advice that needs to be done prior to going to a clinic for feeding: ALL and I do mean ALL medical related issues need to be resolved PRIOR to doing feeding therapy.

We heard that soo many times. A kid in pain, will not eat, a kid with medical issues, will not eat. Yeah, they may be eating a bit here and there, but they will not sustain themselves well until medical issues are addressed and fixed.

we saw this with Jedd first hand. We tried S.T. for feeding at around 4 months old to around 7 months old. It was a total failure. We stopped and restarted around12 months old. We did better but didn't make really GOOD progress until he was about 18 months old. At 2 he started to really pick up well. And now at 3, he does REALLY well. Still has issues with self feeding but does well with just about all textures, still can't stand cold (think ice cream cold) and veggie and fruit textures, think slimy, or rubbery.

A book that really has helped us alot is a book called Food Chaining. It has some really good ideas on how to expand a child's diet.

As a side note, since car rides are not his thing, can you have Early Intervention come in and do an eval. You REALLY should qualify for O.T. for feeding and adaptive skills. That way, services would be given IN your home. You would not have to travel anywhere!!!! E.I. was awesome for us!!! We made more progress with them than anyone else.

Good Luck with the clinic, let us know.
Nov 08, 2009
---
jgbennett
Ginger Bennett
Mom to Stanton, 6/12/2008
dx with GERD at 7 weeks. dx with EE at 21 months
Past Life - Early Intervention Specialist and Eval Team Member
I have been reading Just Take a Bite and it's really good too! It has some food chaining info in the book. We live in Biloxi, MS so we are an hour from New Orleans and an hour from Mobile, AL. Both have great children's hospitals, etc. Our ped referred us to a gi in AL so that's where we've been referred to a feeding clinic. However, we are already receiving early intervention services here in MS. I talked with my coordinator on Friday and she thinks there is a local speech tx clinic that is offering feeding....she was going to call and find out. The vital jr. is just a high calorie, lactose free milk and so far my 16 month old doesn't seem to notice or mind that it's being added to his fomula. hope we can get insurance to cover it. It's super expensive! I think $7.50 for 8 oz. On a side note...at breakfast today he ate a French ttoast stick and 4 pieces of banana and a 1/2 container of yougart whips! hope