Feb 12, 2009
---
mom2halleyann
Donnessa, mom to Halley born 3/10/07
Reflux (mostly) resolved at 14 months
and Addison born 8/17/09. Currently exclusively bf and on 7.5mg Prevacid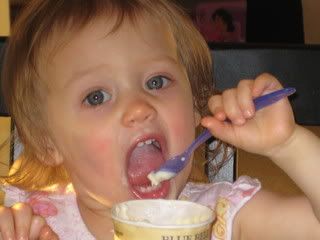 Jessica - Visceral Hyperalgesia

Jessica, I read your post about Visceral Hyperalgesia. A friend of mine has a 7 year old son who is suffering from acute stomach/gut pain that they are having difficulty getting diagnosed. He just had a scope earlier this week and they are waiting on biopsy results. Can you tell me how the Visceral Hyperalgesia is diagnosed? Is it something that is diagnosed when everything else is ruled out or is there some sort of testing for it? I sent your post to my friend and she said it really sounds like her son, so any help you can provide would be very much appreciated.
Feb 13, 2009
---
jessicalynn
mom to 4 kids with probable
Mitochondrial Disease
http://ourbeautifulchaoticlife
.blogspot.com/
Dealing with Fundo, J tube feedings,Severe Dysmotility,Aspiration,Asthma,
FTT,CVS,Dysautonomia,Resp.Distress
Connective Tissue Disorder,
GERD,EGID,
Visceral Hyperalgesia, and more
Many meds
Hey!Happy to help! It can be diagnosed by manometry testing sometimes, balloon testing, and is usually diagnosed when other things are ruled out, and the child responds to the pain meds.It can be mild, or severe.Mild is like how you feel when you are recovering from a stomach virus, feel a bit sick still, but not puking anymore. Severe is constant retching,severe stomach pain,inability to tolerate anything going into the GI tract,even med flushes in his tube,which are only a few ml, this is how Brent was, and still is some.
It is common in children with neurological and nervous system problems.Most children with tummy pain dont actually have visceral hyperalgesia, it isnt extremely common.Also, if you have a disorder known to cause visceral pain,like motility disorders for instance, then there is also high suspicion that that is some of the issue. Brent has a known motility disorder and nerve damage caused by his fundoplication and paraesophageal hernia repair/reconstruction(also the EE,GERD and so on), and was in such severe pain before he was started on pain meds you wouldnt believe it.The neurontin he takes helps the nerve related pain in his damaged GI tract(although has not stopped it,and he is on high dose).
Most doctors start with Elavil(amitriptyline) or Nortriptyline, which are actually antidepressants, to help with the pain.
Moving on up, there are stronger meds like Neurontin and Lyrica, which treat nerve related pain. It depends on what issue is causing the pain .
Here is an article: http://www.articles.complexchild.com/00006.html
Feb 13, 2009
---
jessicalynn
mom to 4 kids with probable
Mitochondrial Disease
http://ourbeautifulchaoticlife
.blogspot.com/
Dealing with Fundo, J tube feedings,Severe Dysmotility,Aspiration,Asthma,
FTT,CVS,Dysautonomia,Resp.Distress
Connective Tissue Disorder,
GERD,EGID,
Visceral Hyperalgesia, and more
Many meds
It is certainly worth checking into, I hope they are able to help your friends son(((hugs)))