Dec 31, 2008
---
kubicki5
Julie - I have three children. My youngest Katie is my refluxer. My first Ben was very colicy and is ADHD. My middle Jakob is pretty easy going. Katie had it bad as a baby no sleep for two years. She was on Nutramagin, Prevacid and Zantac. Thought we were through it but after age three it came back big time. After her scope she was put on Prevacid 45mg a day and mylanta as needed. Scope was in Sept. Showed damage in stomach and espophogus. It took about 7 months of medication and Reflux diet for her to start feeling better.
jedds mommy

Just wanted to let you know how amazed I am at your knowledge regarding all this stuff. I read some of your responses and feel so grateful for the moms who are getting your support.
Dec 31, 2008
---
jedd'smommy
Jessica, Mommy to Jedd, severe reflux, severe food and oral aversions, Finally G tube free!!! VSD repair 4-24-07 (open heart surgery), hypospadias, repaired 3 times and Ear tubes Visit Jedd at his CB site: www.caringbridge.org/visit/jedd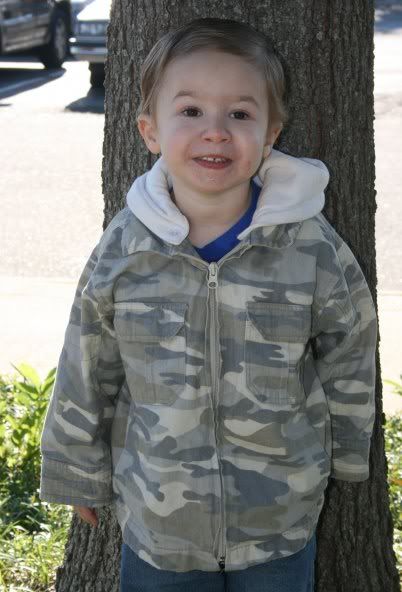 AWW, thanks.

:-) I learned the hard way unfortunately. I also asked tons of questions at all Dr appt too. I also have done lots of research online.

I woudl reallylike for others to NOT have to go the road we had to. Hidsight is 20/20 but if I had known then what I know now.....Jedd would probably not have neded up100% tube fed. He would have still needed his tube for his heart defect, but it woudlnot have been as bad.

I guess I just try to make others road a little less rocky.