Oct 17, 2008
---
zack'smom
Zack born 09/28/07 @ 31 weeks. Dx silent reflux @ 6 mo. Now not so silent. Switched to Elecare @ 9 mo. On Prevacid 15mg 1x daily. Looking to stop the puke and gain some lbs.
Puke stopped about 24 months and he's learning to eat...very slowly.
Still on prevacid and periactin.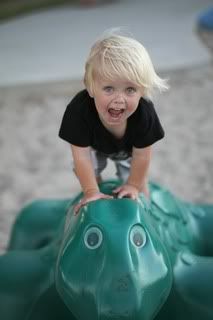 mdbarbagallo

Hi there, I noticed that your Bas is only on formula right now? I'm wondering how much he takes in and if he could send his "brutha from anotha mutha" a couple extra inches and pounds!!! Do you know how mahny ounces he drinks in a day? Is he getting calories anywhere else?? THANKS!
Oct 17, 2008
---
mdbarbagallo
Melissa - Mommy to Sebastian, born 9/28/07 @ 7 lbs 7 oz and 20.75 in. At docs at 12 months: 27 pounds and 32 in! Good grief! GERD - currently on Prevacid suspension (liquid equivalent of 45 mg a day). Allergic to dairy, soy, eggs, wheat, all treenuts, peanuts, fish, shellfish, peas, sesame, bananas, barley, coconut, dust, dust mite, dog, cat, latex. Seasonal allergies. Oral Allergy Syndrome (OAS). Neocate only - no solids - until further notice (drinks and loves water, too). Loves his doggie, our rescued Treeing Walker Coonhound, Louise, even though he is allergic to her. Louise will make your doctor a homemade pie if you would like her to. PHOTO: We couldn't do a cake on Sebastian's birthday, but that didn't stop him from tossing around the contents of a big bowl of popcorn! He now tries to eat it when we play with popcorn, so no more of that game.... :(
Hi Zack's mommy! Yes, Sebastian is on Neocate only...he will be until at least December. Now, this is probably a bad time to talk to you about eating because Sebastian is driving me crazy with eating lately. He has flat-out efuse dot drink more than 3 oz of his before-bed bottle for five days now, which is weird for us. Before this week, he drank anywhere from 33-38 oz a day...I made him five 7-oz bottles in a 24-hour period and sometimes, I would give him a 2 ouncer or two betwee meals. I understand that that is not a ton of food for a child his size (he was measured yesterday and is 33.5 inches and 26.5 pounds (lost 1/2 pound in two weeks).

Unfortunately, he isn't getting any calories eslewhere, unless you count from all the toilet paper he has been chewing on lately.

Sebastian says peace out - he is in bed.