Oct 09, 2008
---
mom2bella
Lynn, mom to Brooke Emily 5/98, no GER
Isabella Grace 12/3/07, diagnosed 2/12 GER and Tracheomalacia. 7.5 mg Prevacid solutab 2x/day & Mylanta too! allergies to Sunflower & Almond**pic**ready to go home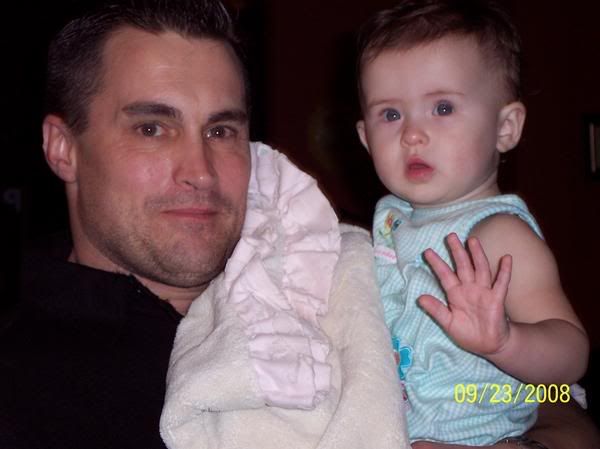 allergies to sunflower?

ok, I haven't been on for a while. I tried looking on pp to see if anyone has posted about this. I know all lo are different. I thought this was a little strange though.

A few months ago I was on the band wagon of stopping the use of all companies that use bpa in any product (I still try). I feel that I shouldn't support those companies that don't feel there is harm in the plastics. anyways, gerber is one of those companies. the only thing i used of theirs is rice. i switched to beechnut. not knowig what was wrong with bella, or putting two together. She was terribly sick for two weeks. She went from 26 ounces of formula to 8 (if lucky) a day. I had no idea what was wrong. Dh and I finally realized the only thing we had changed was the rice. that night we went and bought Gerber rice and changed back. Two days later she was eating and sleeping through the night again. The only difference between the two is soy and sunflower oils. I thought it was the strangest thing. Since then I watch for sunflower oil (you'd be surprised how many things its in). I didn't know if any of you had heard of this. Enfamil uses sunflower, Similac doesn't.

When I asked the gi he thought i was crazy. He said that beechnut is the most hypo than gerber and usually recommends it to lo with allergies. So, any input? Also, is this just the beginning on allergies for her?
Oct 10, 2008
---
engin117
My name is being used fraudently to ill represent me. Please be cautious of any information you receive with my name. including engi.nowaira.net, engi@nowaira.net, Engi@nowaira.us, anything from anyone claiming to be Engi Nowaira online. Otherwise, I will be representing myself in person so that everyone will have opportunity to identify me in person.
My previous drivers license was also stolen. The new one has extra security features on it.
Not sure if it is just the beginning of allergies or not, but if you see a sensitivity to sunflower, follow your instincts. If it made that much difference to take it away from her, I would say u r heading in the right direction.

It is certainly in many things. I am glad u caught that sensitivity early on.